$60 per 60 minutes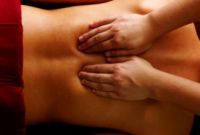 Swedish Massage is a very relaxing and therapeutic style of bodywork. It combines oils or lotion with an array of strokes such as rolling, kneading, and percussion to help the body improve its circulation. The benefits of this type of bodywork are wide-ranging and include relief from aches and pains, decreased stress levels in the body, enhanced mental clarity, improved appearance, and greater flexibility.
FULL BODY MASSAGE 60 Minutes: $60.00 UPPER BODY MASSAGE 30 Minutes: $30.00

http://themagictouchmassage.genbook.com

$75 per 60 minutes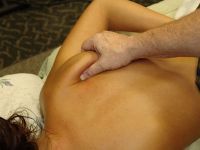 Deep Tissue Massage is a form of bodywork that aims to relieve tension in the deeper layers of tissue in the body. Deep Tissue Massage is a highly effective method for releasing chronic stress areas due to misalignment, repetitive motions, and past lingering injuries. Due to the nature of the deep tissue work, open communication during the session is crucial to make sure you don't get too uncomfortable. Keep in mind that soreness is pretty common after the treatment, and that plenty of water should be ingested to aid with the flushing and removal of toxins that will have been released from the deep tissue during the session.
FULL BODY MASSAGE 60 Minutes: $75.00 or 90 Minute: $105.00 UPPER BODY 30 Minutes: $45.00

$110 per 90 minutes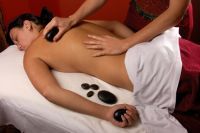 Hot Stone Therapy is a style of massage where heated stones are placed at specific sites on your body to deepen relaxation and promote circulation in your muscles. Muscles that are heated with these stones release tension and stress much more deeply and quickly than with a traditional massage. The overall experience is very relaxing, nurturing, and rejuvenating.

Have you ever wanted to get a massage more than one or two times a year? A Massage Package is a great way to save money and benefit your health! MULTI-SESSION Packages make great gifts too! It is a gift that will benefit up to all year long--depending on the package you buy, of course.
SWEDISH/RELAXATION Therapeutic Massage - 60 MINUTE SESSION
(12) $510.00, (8) $360.00, (6) $285.00, (4) $200.00, (2) $110.00
DEEP TISSUE/SPORTS Therapeutic Massage - 60 MINUTE SESSION
(12) $630.00, (8) $440.00, (6) $345.00, (4) $248.00, (2) $130.00
90 Minute Multi-Session packages are also available-- please call for more information-
SWEDISH/RELAXATION Therapeutic Massage - 30 MINUTE SESSION --
(12) 300.00, (8) 210.00, (6) $142.50, (4) $105.00, (2) $55.00
ALL Sessions are prepaid and must be used within one calendar year. Use them once a month, twice a month, once a week or everyday if you desire-- until they are used. How you enjoy your gift is up to you! However, they may not be transferred to anyone else and may not be combined with any other discount offer.
VISA, MASTERCARD, DISCOVER, AMERICAN EXPRESS accepted. GIFT CERTFICATES AVAILABLE

$100.00 per 90 Minutes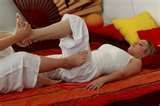 Thai massage is more energizing and rigorous than most other forms of massage therapy. It's also called Thai Yoga massage, because I use my hands, knees, legs, and feet to move you into a series of yoga-like postures and stretches. My clients say Thai massage is like doing yoga without doing any of the work. No oil is applied, so you are fully dressed during the session. A single Thai massage session will help you release stress and relieve pain, and help you function more effectively at work and home.
TRY THAI YOGA 30 Minute Session: $50.00, 60 Minute Session $75.00

$85 per 60 Minutes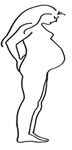 Pregnancy Massage is a style of bodywork designed specifically for pregnant women. Pregnancy is a time when a woman's body endures tremendous stress due to dramatic physical and emotional changes. Using various techniques specially developed for the expecting mother, Pregnancy Massage helps release the pain and discomfort experienced throughout pregnancy. The benefits are profound, including emotional support, the relief of joint pain due to extra weight and postural imbalance, and improved breathing and relaxation.
PREGNANCY MASSAGE PACKAGES- (2) $145.00/ (4) $280.00/ (6) $395.00 (to be used through pregnancy as needed. May purchase more than 6..please ask for quote) Must use final session by final week of post-partum.
Post Partum Massage: The first six weeks is the post partum phase of pregnancy and the best time to get a massage to help restore muscle tone to the abdomen, stimulate the uterus to return to it's normal pre-pregnant size and position, alleviate muscle pain from postural shifts from fuller breasts and weight of carried infant. $60 per 60 Minutes

$50 per lesson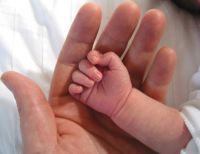 Infant Massage Instruction provides a complete lesson plan to assist parents to apply proper massage techniques for their baby. Benefits of Infant Massage include for The Baby: Increases a sense of being loved and accepted, improves body awareness, releases stress, stimulates circulation, strengthens digestive, circulatory and intestinal systems, reduces discomfort from colic, gas, and constipation, improves muscle tone, improves sleep patterns, stimulates right/left brain development and coordination. For the Parent; Improves relaxtion, reduces stress, promotes parenting skills, provides quality bonding time, increases 'communication' between baby and parent, allows parents to better read baby's cries, and makes a calmer, happier baby.

$60 per 60 Minutes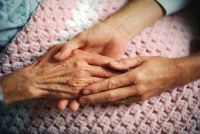 Geriatric massage is a form of massage designed to meet the specific needs of the elderly. It helps to improve blood circulation, relieve pain, and also increase range of motion. If you are elderly, geriatric massage can help you maintain and improve your overall health, as well as regain certain physical functions that have been reduced due to aging. In addition, since the elderly don't typically receive enough physical touch, this massage can also help alleviate symptoms of loneliness or depression.
NURSING HOME OR HOSPITAL OUTCALL $85.00 per 60 Minutes (Local Only)

$105.00 per hour
Mind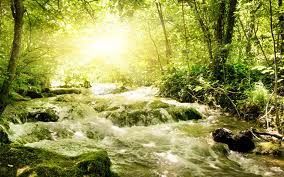 Body Integration Therapy uses manual and non-talk therapy techniques to aid clients in identifying unconscious emotional holding patterns and undesired attachments to specific emotional trauma. The goals of Mind Body Integration are to improve and restore healing energy levels in the body by teaching clients to release emotional pain using visualization, anchoring and reframing techniques. Also, helping them become more centered, focused, aware and in control of their own pain cycles.

$85 per 90 Minutes
Exfoliation
When your body is trying to get rid of toxins, it releases them through the skin. When you get a full body scrub, this gets rid of the toxins, and helps with maintaining healthy skin. Not only does it help get rid of the toxins that are already on your outer skin layers, it is also useful in helping with stimulating your body to grow fresh, new skin cells. This is what makes your skin feel soft and moisturized after you get a body scrub.
Increase Blood Flow and Improve Cellulite
When you scrub your body during a body scrub, it helps promote circulation. This helps greatly with blood flow, and the flow of other bodily fluids, which helps to make the skin more firm, and healthy. In turn, this can help to improve cellulite. They say that coffee grounds are best for this. The caffeine plays a big part in helping to tighten the skin.
CHOOSE from a variety of sea salt and brown sugar scrubs-- for example: Cafe Vanilla Latte, Pumpkin Spice, Cranberry, Lavenda-Orange and Desert Rose
EVERY BODY SCRUB is followed by a Relaxing Massage--

$30 per 30 Minutes
Relax those aching feet with a muscle relaxing foot soak, scrub and massage while resting comfortably in a reclining massage chair-